Main

News and Events

Events
HBLF 25th Anniversary Week - Extraordinary Summit
The Hungarian Business Leaders Forum (HBLF) has come to an important milestone this year, celebrating its 25th anniversary. HBLF was founded by the personal support of HRH the Prince of Wales in 1992. HRH Prince Charles initiative was joined by 11 visionary business leaders. Our mission is the same since the foundation, namely, to encourage companies to integrate corporate social responsibility and the principles of sustainable development into the everyday business practice. Since its establishment Members of HBLF promote responsible leadership for the long-term prosperity of their businesses and the whole of society.
| | | | | | | |
| --- | --- | --- | --- | --- | --- | --- |
| | | | | | | |
| DR. TAMÁS SULYOK | | PROF. ISTVÁN STUMPF | | DR. JÁNOS MARTONYI | | BORBÁLA CZAKÓ |
Date: October 13, 2017 (Friday), 10:00-12:00
Venue: The Constitutional Court of Hungary (1015 Budapest, Donáti u. 35-45.)
Program:
10:00 Welcome speech
Borbála Czakó, HBLF President
10:05 Opening speech
Dr. Tamás Sulyok, Constitutional Court President
10:15 Economic constitutionality and the rule of law
Prof. István Stumpf, Judge of the Constitutional Court
11:00 Differentiation or disaggregation – Limit of Kerneurope
Dr. János Martonyi, Former Foreign Minister
Registration fee: 3 000 HUF + 0 % VAT
All proceeds form the event go to the HBLF-ROMASTER Foundation.
By invitation only!
The language of the event is Hungarian, and no translation will be provided.
We reserve the right to change the program.
| | | | |
| --- | --- | --- | --- |
| | | SPONSORS OF THE HBLF 25th ANNIVERSARY WEEK | |
Main Sponsor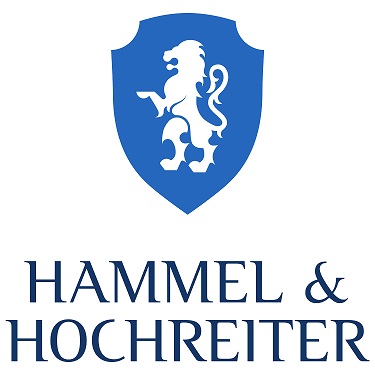 During the HBLF 25th Anniversary Week (October 9-13, 2017) we are organizing several professional programs for the business, public and civil sector representatives to summarize the past 25 years successes, lessons learned. In partnership with our members and stakeholders, we would like to use this opportunity to identify the focus and activities for the next decades to come.
The 25th Anniversary Reception is the flagship event of the Anniversary Week. During the Jubilee Week, we will organize high-level occasions, an Exclusive CEO Forum at the invitation of Minister János Lázár in the Parliament, an occasion for the 202020 Club members at the Canadian Embassy included with the EU Diversity Charter Signatory Event hosted by HE Isabelle Poupart, Ambassador of Canada. The transparency work stream will organize a conference titled "In the Web of Business Relationships," the sustainability work stream will hold an event titled 'Europe Ambition 2030' and hosted by Dr. Gyula Bándi, Ombudsman for Future Generations and the diversity work stream will organize an unconscious bias training for c-level executives. During the Jubilee Week, HMA Iain Lindsay will hold a celebration dinner for HBLF.
Képek
---